Crohn's disease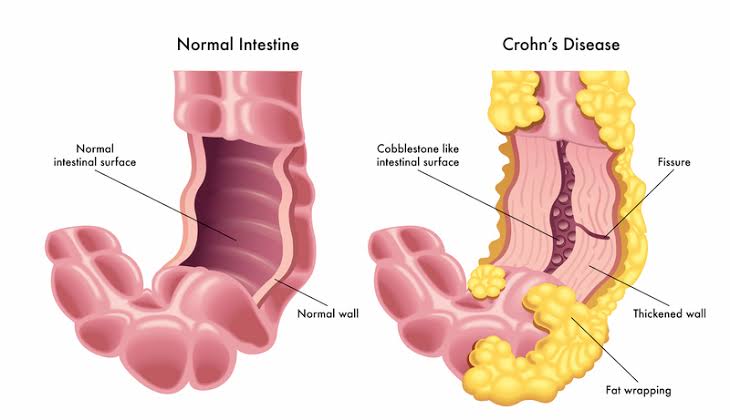 A new study has found that the Crohn's Disease Exclusion Diet (CDED), a novel whole-food based dietary approach, combined with Modulen IBD, a Nestlé Health Science nutritional supplement for partial enteral nutrition, is effective for the management of Crohn's disease.
Nestlé Health Science leveraged the results of the study to create ModuLife, a platform to support dietary management for patients with Crohn's disease.
Read more: www.nestle.com/randd/news/allnews/nutrition-based-approach-crohns-disease
Crohn's disease is an inflammatory bowel disease (IBD) which causes inflammation of the lining of the digestive tract and may be a result of an immune system malfunction. It is noteworthy that low back pain, osteoporosis  and arthritis associated  with this disease could be managed by a physiotherapist. 
Reference:
National Digestive Diseases Information Clearinghouse (NDDIC). Crohn's disease.http://digestive.niddk.nih.gov/ddiseases/pubs/crohns/ (accessed 4 March 2010).