International Childhood Cancer Day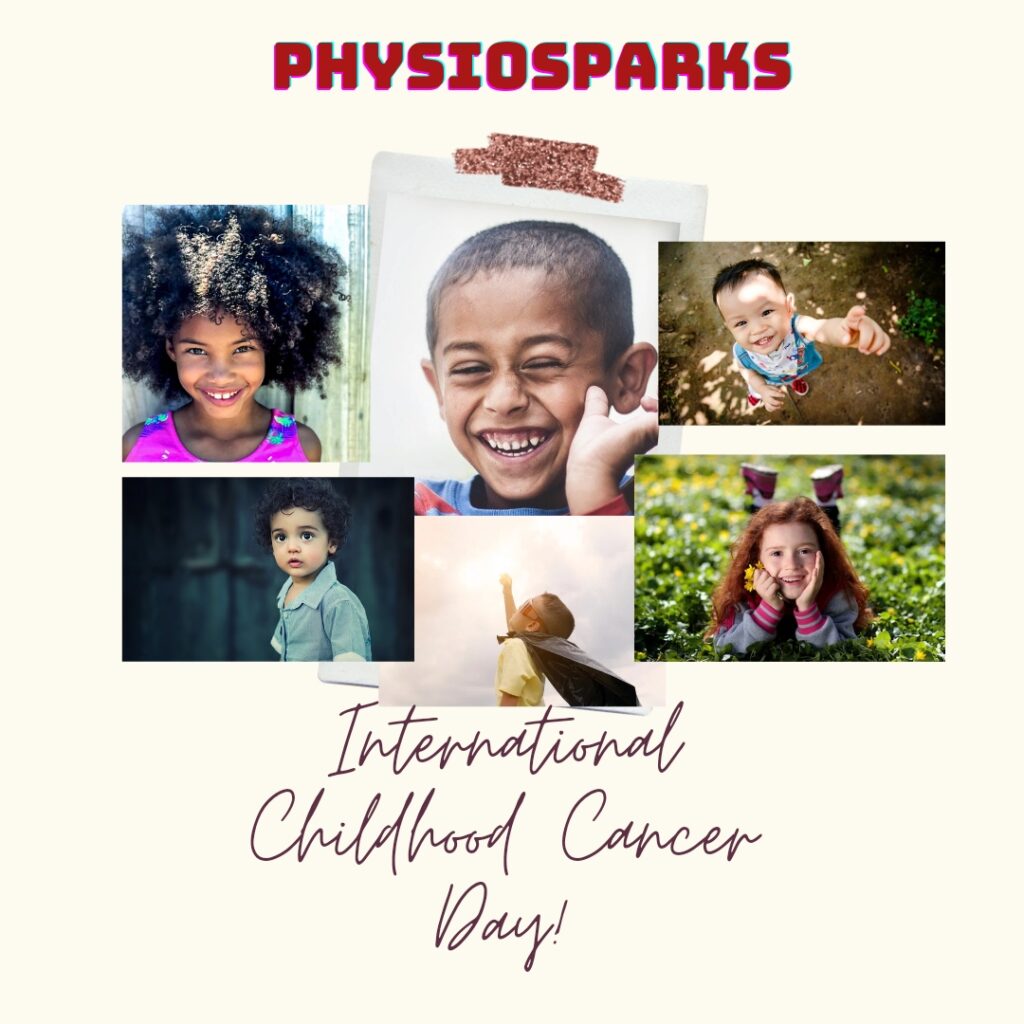 FACTS ABOUT CHILDHOOD CANCER
Globally, Cancer is a leading cause of death for children and adolescents and approximately 300,000 children aged 0 to 19 years old are diagnosed with cancer each year.
The most common categories of childhood cancers include leukemias, brain cancers, lymphomas and solid tumours, such as neuroblastoma and Wilms tumour.
Unlike cancer in adults, the vast majority of childhood cancers do not have a known cause.
Many studies have sought to identify the causes of childhood cancer, but very few cancers in children are caused by environmental or lifestyle factors
In high-income countries more than 80% of children with cancer are cured, but in many low- and middle-income countries (LMICs) only about 20% are cured.
Childhood cancer generally cannot be prevented or screened.
Most childhood cancers can be cured with generic medicines and other forms of treatments including surgery and radiotherapy. Treatment of childhood cancer can be cost-effective in all income settings.
Improving outcomes for children with cancer requires early and accurate diagnosis followed by effective treatment.
Avoidable deaths from childhood cancers in LMICs result from lack of diagnosis, misdiagnosis or delayed diagnosis, obstacles to accessing care, abandonment of treatment, death from toxicity, and higher rates of relapse.
Childhood cancer data systems are needed to drive continuous improvements in the quality of care, and to drive policy decisions.
Cancer prevention efforts in children should focus on behaviours that will prevent the child from developing preventable cancer as an adult.
Source: World Health Organisation
For preventive measures to childhood cancer, please read:https://physiosparks.com/2019/09/07/cancer-prevention-starts-in-childhood/