LBP: Slot in!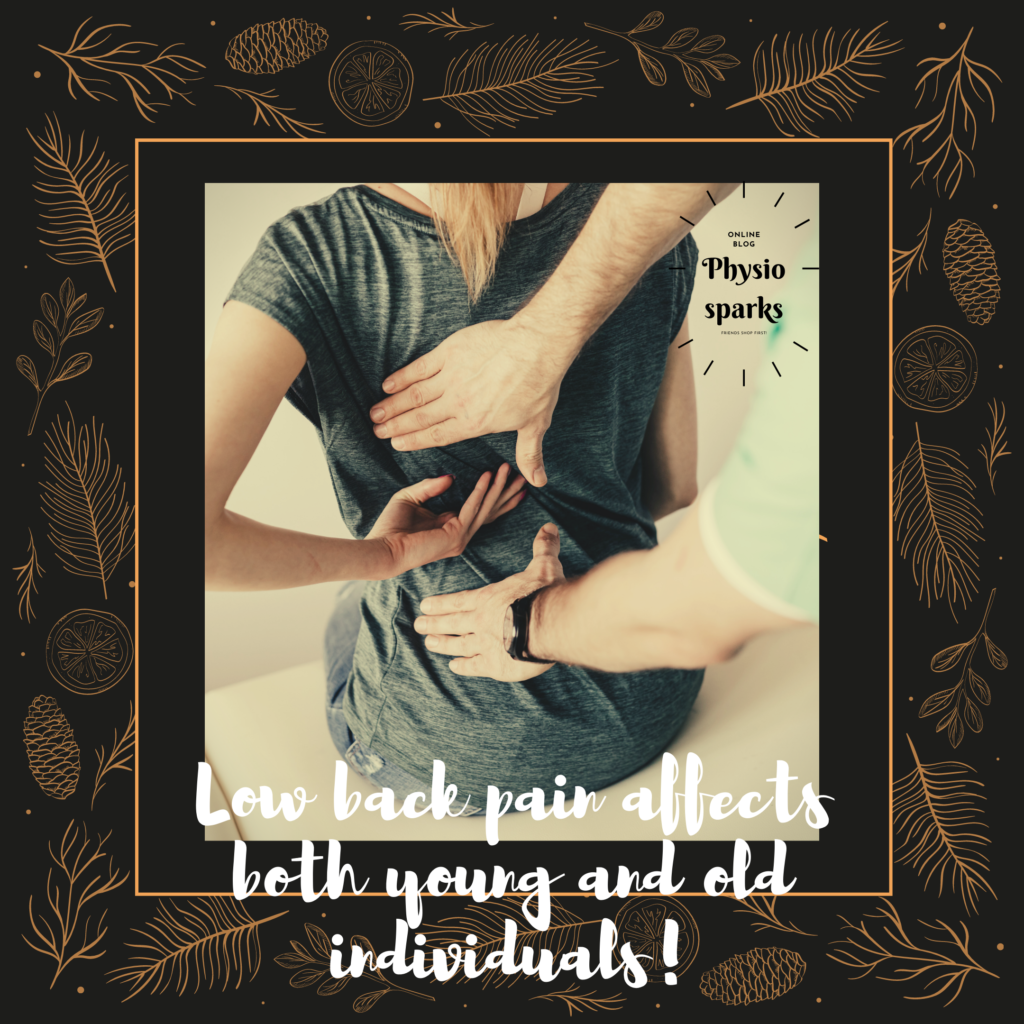 Low back pain (LBP) is defined as a discomfort between the 12th rib and above the gluteal sulcus with or without radiating leg pain. It is one of the most common complaints of all the musculoskeletal problems experienced  by individuals in their lifetime.
Low back pain is ranked 6th in terms of overall burden and it causes disability globally. It also affects the basic self-care activities and has a huge impact on the quality of life of individuals.
⇒https://physiosparks.com/2021/09/05/myths-about-low-back-pain/
References:
Pitchai, P., Chauhan, S. K. and Sreeraj, S. (2017). Impact of kinesiophobia on quality of life in subjects with low back pain: a cross-sectional study. International Journal of Physiotherapy and Research, 5(4), 2232–2239. https://doi.org/10.16965/ijpr.2017.179.
Hoy, D., March, L., Brooks, P., Blyth, F., Woolf, A., Bain, C., Williams, G., Smith, E., Vos, T., Barendregt, J., Murray, C., Burstein, R. and Buchbinder, R. (2014). The global burden of low back pain: estimates from the Global Burden of Disease 2010 study. Annals of the Rheumatic Diseases, 73(6), 968–974. https://doi.org/10.1136/annrheumdis-2013-204428.