World Obesity day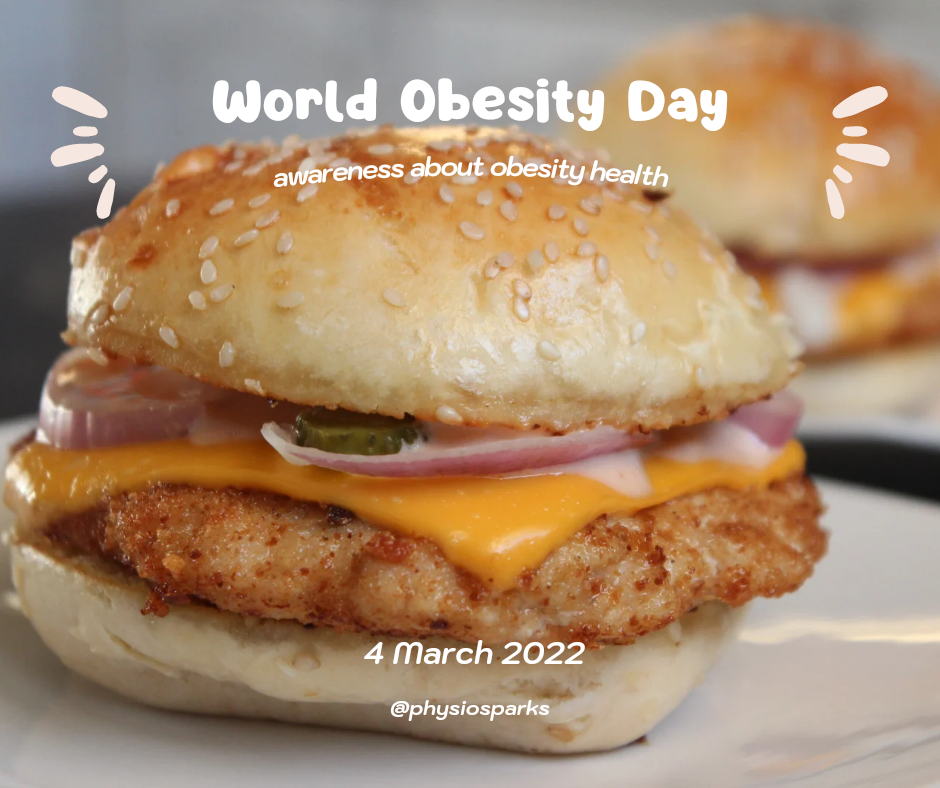 According to World Health Organisation,  obesity is a predictable and preventable Health  crisis.
Obesity affects the heart, liver, kidneys,  joints, and reproductive system and leads to a range of noncommunicable diseases (NCDs), which includes type 2 diabetes, cardiovascular disease, hypertension and stroke, different forms of cancer, as well as mental health issues. Individuals with obesity are also three times more likely to be hospitalized for COVID-19.
Good nutrition in pregnancy, followed by exclusive breastfeeding until the age of 6 months and continued breastfeeding until 2 years and beyond, is best for all infants and young children.
Eating healthy and engaging in regular physical activity help to keep obesity away.
Kindly read:
https://physiosparks.com/2019/11/09/health-benefits-of-physical-activity/
https://physiosparks.com/2020/09/29/world-heart-day/