Fight it!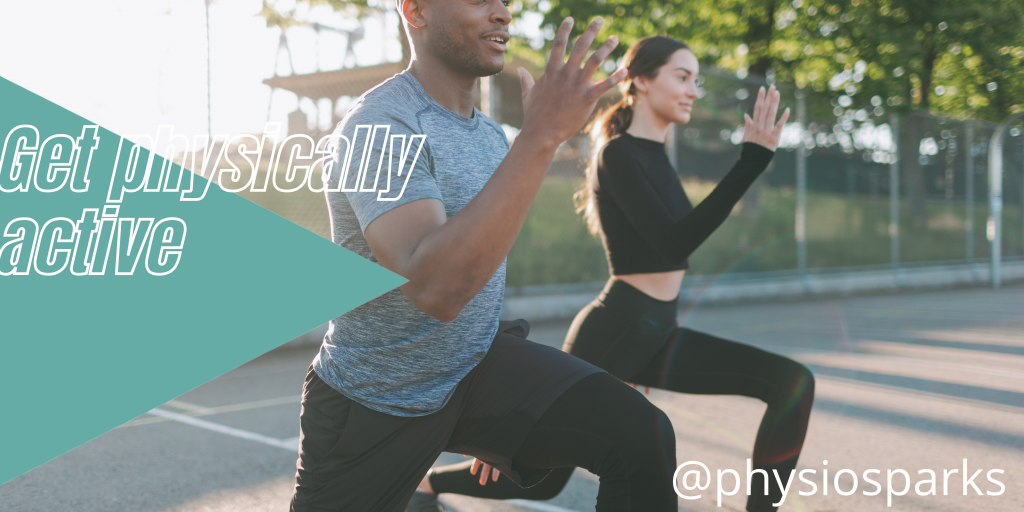 Hurrah! It's World Physical Activity Day!
Get physically active and fight against sedentary behaviour!
Health benefits of regular physical activity include:
Strengthens the heart, muscles and bones.
Prevents heart disease, stroke, obesity, diabetes, dementia, high blood pressure, metabolic syndrome and some cancers (colon and breast cancer).
Recommended in the treatment of stroke, diabetes, some cancers, low back pain, arthritis, neck pain and a whole lot of other health conditions.
Boosts brain power
Sharpens memory
Prevents cognitive decline
Boosts sleep quality
Reduces the risk of depression
Alleviates anxiety
Boosts self-confidence
Improves cardiorespiratory and muscular fitness
Helps to control weight
Makes you feel good about yourself
Talk to a licenced physiotherapist about your physical activity goals and tips and ideas on how to meet World Health Organisation's Physical Activity Guidelines for adults.