Do you shuffle while walking?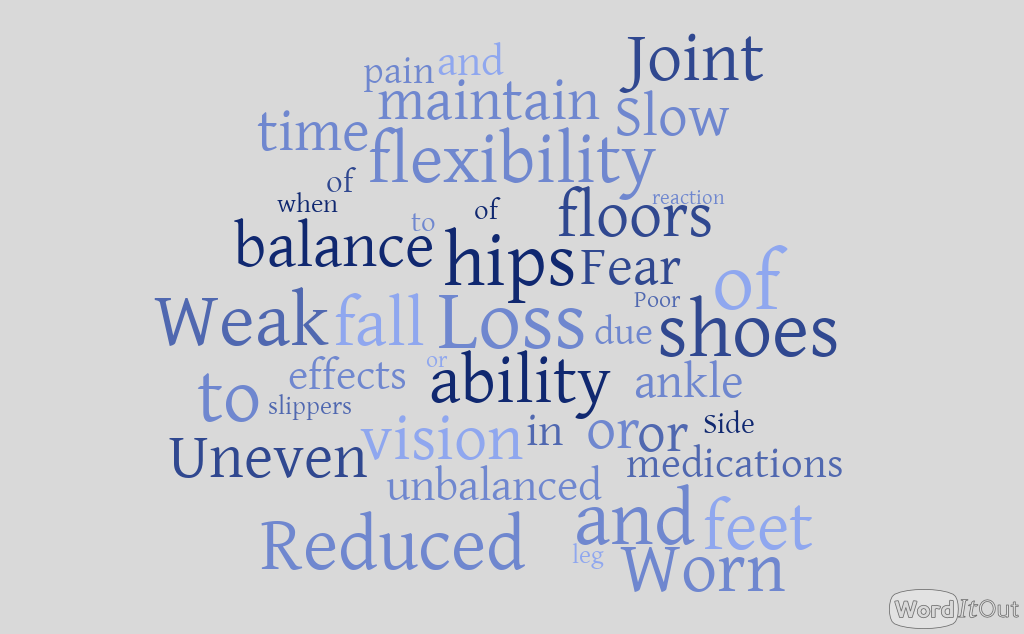 Here are some reasons why older adults shuffle while walking:
Loss of flexibility in ankle and feet
Reduced ability to maintain balance
Poor vision
Fear of fall
Weak hips and leg muscles
Joint pain due to degeneration
Slow reaction time when unbalanced
Side effects of medications
Worn or poorly-fitting shoes or slippers
Uneven or slippery floors
Any of these could lead to a fall.
According to World Health Organization (WHO),
Falls are the second leading cause of unintentional injury deaths worldwide.
About 684 000 individuals die from falls globally, of which over 80% are in low- and middle-income countries every year
Adults older than 60 years of age suffer the greatest number of fatal falls.
So, why don't you try and minimize your risk of fall by avoiding poorly-fitting shoes, slippery floors etc? Do well to speak with a physiotherapist!