What is frailty?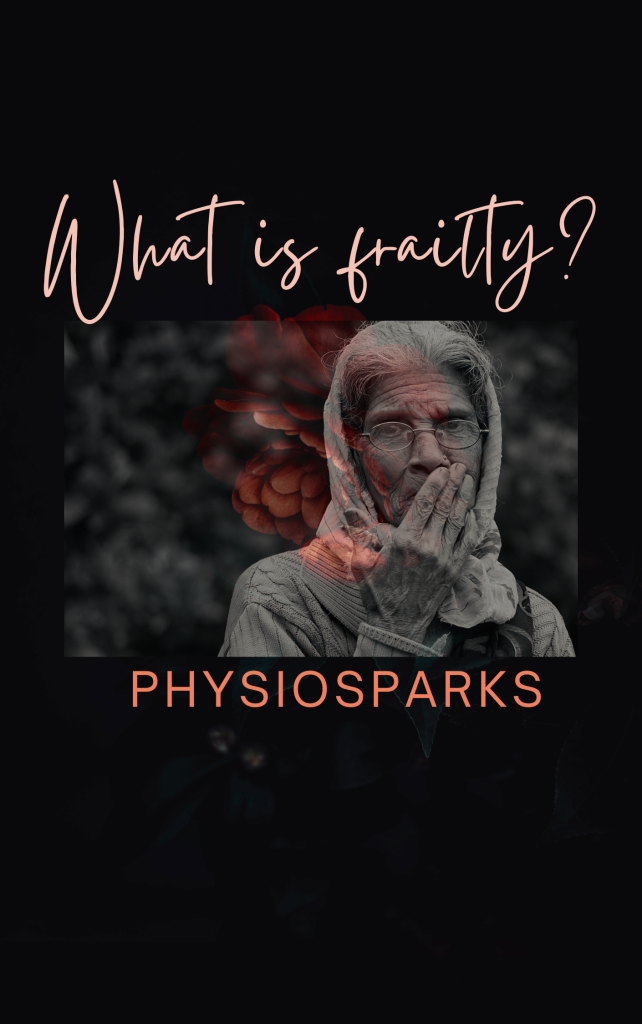 Frailty is a syndrome seen in older adults, resulting from the combination of poor genes, poor lifestyle, systemic illness, and poor environment leading to adverse health outcomes such as falls, dependence, need for prolonged care, worse quality of life, and death. Lack of adequate evidence-based individualized and health-system interventions for individuals with frailty influence its screening, case identification, and management. Individualized interventions promoting independence, physical function, and cognition can be achieved by fostering frailty recognition, improving evidence-based interventions, and identifying cost-effective care delivery strategies. Effective preventive and management strategies in an aging population are required to reduce the burden of frailty at the level of both the individual and the health system.
Sources:
1. Dent E, Martin FC, Bergman H, Woo J, Romero-Ortuno R, Walston JD. Management of frailty: opportunities, challenges, and future directions. The Lancet 2019; 394(10206): 1376-86.
2. Mayo NE, Aubertin-Leheudre M, Mate K, et al. Development of a Frailty Ladder Using Rasch Analysis: If the Shoe Fits. Canadian Geriatrics Journal 2023; 26(1): 133.