Getting to know more about frailty
Frailty is a topic of major concern in aging research and clinical care. The goal of this survey is to identify the true nature (opportunities/challenges etc) of frailty management and geriatricians/gerontological healthcare workers' views on self-assessment and management by older adults living with frailty to form a guide in the development of a frailty self-assessment/management toolkit. Your participation is voluntary and highly confidential.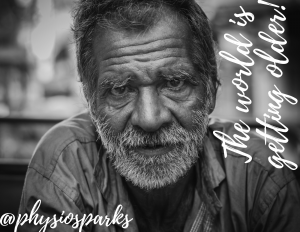 Link to the survey: https://forms.gle/XSxzCYiq9XNNtfaV8
Kindly ignore this if you are not a geriatrician or gerontological health worker.
Thank you.