Knee Osteoarthritis: the ripples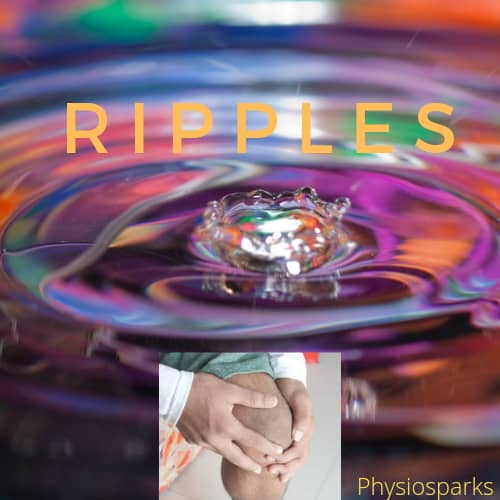 Knee osteoarthritis (OA) is classified as either primary or secondary.
Primary knee OA is an idiopathic phenomenon, occurring in previously intact joints, with no apparent initiating factor. Nevertheless, it is related to the aging process and typically occurs in older individuals. In addition to this, knee OA occasionally can be found in multiple members of the same family, implying a hereditary (genetic) basis. Rarely, some of these hereditary cases of knee OA are caused by defects in collagen, which is an important component of cartilage protecting the ends of the bones at the joint.
However, causes of Secondary knee OA include:
Trauma
Congenital malformation, for example: hyperextension deformity of the knee, bipartite patella
Malalignment of the knee (varus/valgus)
Previous orthopaedic surgery (such as anterior cruciate ligament reconstruction etc)
Metabolic disorders such as rickets,  hemochromatosis, chondrocalcinosis and ochronosis
Endocrine disorders such as acromegaly, hyperparathyroidism and hyperuricemia.
Aseptic osteonecrosis (a bone condition which leads to localized bone death due to poor supply of blood)
Please read: https://physiosparks.com/2020/12/27/knee-osteoarthritis/