Busting the Myths!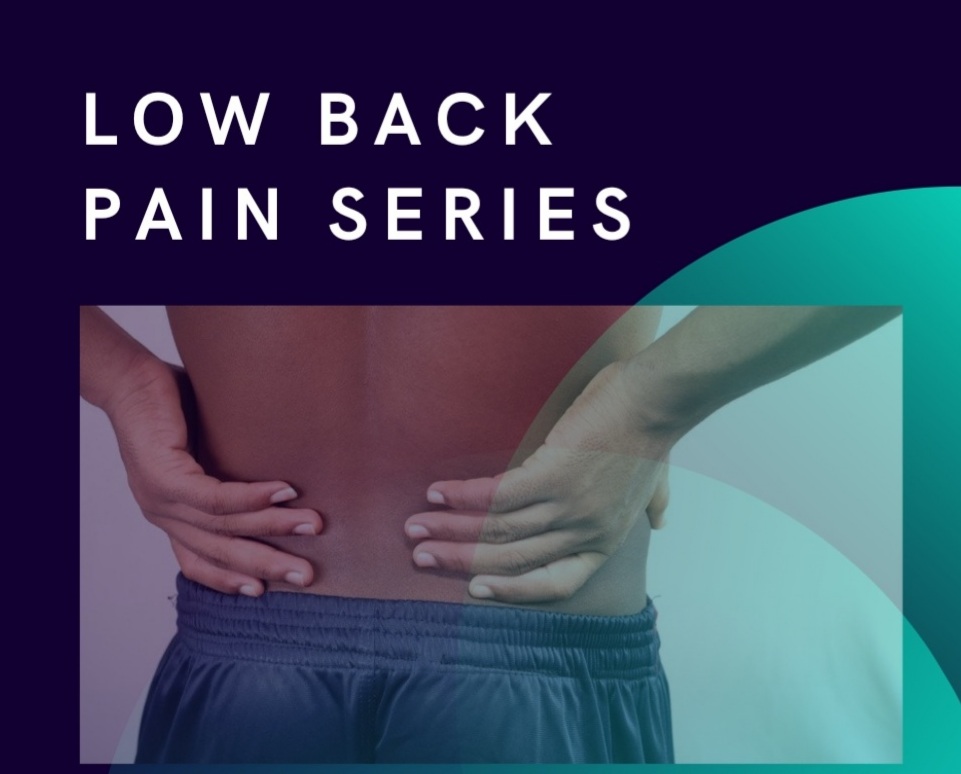 Low back pain is caused by inflammation/arthritis
Inflammation occurs at the acute stage of some form of low back pain. It is worthy of note that the most common type of low back pain is mechanical and is caused by placing abnormal stress and strain on the spine, muscles, intervertebral discs and soft tissues of the vertebral column. The abnormal stress or strain results from bad posture, poor transferring and lifting techniques,  prolonged sitting or standing, poor knowledge of back care ergonomic to mention a few. This type of low back pain is amenable to physiotherapy.
Low back pain is caused by arthritis
Arthritis simply means degeneration of bone ends and is often associated with aging. However, only few individuals come down with arthritis-related pain on the low back.
Spinal joints mobilisation is the best way to treat low back pain
Findings from studies have revealed that supervised and individualised exercise therapy is the most effective means of reducing and preventing low back pain as well as reducing its recurrence and resultant disability. Additionally, spinal joint mobilisation is necessary sometimes.
Electrical stimulation and ultrasound helps in recovery from low back pain
These electrical modalities offer short-lived pain relief. Electrical stimulation helps to activate weak muscles of the back while ultrasound therapy improves blood circulation.  However, neither of them could deal with the main cause(s) of low back pain.
Avoidance of activity and rest is good in low back pain
Physical inactivity could worsen low back pain. Therefore,  physiotherapists recommend physical activity for all ages as this is very beneficial. For individuals with low back pain, exercises prescribed by a physiotherapist are magical.
Please watch: https://physiosparks.com/2019/10/05/the-crux-of-low-back-pain/
References:
Ekediegwu E, Chuka C, Uchenwoke C, Nwosu I, Odole A (2021) Reduction in Chronic Low Back Pain Using Intervertebral Differential Dynamics Therapy (IDDT) and Routine Physiotherapy: A Retrospective Pre-Post Study. J Musculoskelet Disord Treat 7:098. doi.org/10.23937/2572-3243.1510098
Omokhodion FO, Umar US, Ogunnowo BE (2000) Prevalence of low back pain among staff in a rural hospital in Nigeria. Occup Med (Lond) 50: 107-110. 7.
Omokhodion FO (2002) Low back pain in a rural community in South West Nigeria. West Afr J Med 21: 87-90. 8.
Enyichukwu O, Ogugua PC (2012) Epidemiology of low back pain in Enugu, Nigeria. Niger Journal of Orthopaedic Trauma 11: 28-35.
Chou, R. Qaseem A. Owens, D. Shekelle, P. Diagnostic Imaging for Low Back Pain: Advice for High-Value Health Care from the American College of Physicians. February 1, 2011, Annals of Internal Medicine. 2011 Feb 1;154(3):181-9
Murtezani A, Govori V, Meka VS, Ibraimi Z, Rrecaj S, Gashi S. A comparison of McKenzie therapy with electrophysical agents for the treatment of work related low back pain: a randomized controlled trial. J Back Musculoskelet Rehabil. 2015;28(2):247–253.
Ebadi S, Henschke N, Nakhostin Ansari N, Fallah E, van Tulder MW. Therapeutic ultrasound for chronic low-back pain. Cochrane Database Syst Rev. 2014;(3):CD009169.
Rubinstein SM, Terwee CB, Assendelft WJ, de Boer MR, van Tulder MW. Spinal manipulative therapy for acute low-back pain; an update of the Cochrane review. Spine (Phila Pa 1976). 2013;38(3):E158–E177.
Albert HB, Manniche C. The efficacy of systematic active conservative treatment for patients with severe sciatica: a single-blind, randomized, clinical, controlled trial. Spine (Phila Pa 1976). 2012;37(7):531–542.
Oliveira VC, Ferreira PH, Maher CG, Pinto RZ, Refshauge KM, Ferreira ML. Effectiveness of self-management of low back pain: systematic review with meta-analysis. Arthritis Care Res (Hoboken). 2012;64(11):1739–1748.
McKenzie R. Treat Your Own Back. 9th ed. Minneapolis, MN: Orthopedic Physical Therapy Products; 2011:5–9.
Hayden JA, van Tulder MW, Malmivaara AV, Koes BW (2005) Meta-analysis: Exercise therapy for nonspecific low back pain. Ann Intern Med 142: 765-775. 22.
Machado LAC, de Souza MS, Ferreira PH, Ferreira ML (2006) The McKenzie method for low back pain: A systematic review of the literature with a meta-analysis approach. Spine (Phila Pa 1976) 31: E254-E262. 23.
Gay R (2013) All about spinal decompression therapy. SPINE-health.